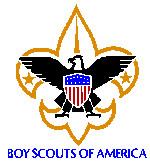 Camp Jayhawk
Camp Jayhawk is located on the Falley Scout Reservation, near Oskaloosa in Jefferson County, northeastern Kansas. It's operated by the Jayhawk Council of northeastern and east-central Kansas--see map. The camp is situated in the glaciated portion of Kansas with mixed ground cover of oak-hickory-walnut forest and prairie grassland. The authors visited several times during the interval 1998 to 2001 and acquired kite airphotos with various types of film cameras from the western side of the camp. After a hiatus of five years, we visited again in June 2006. Owing to light wind, we used a helium blimp to lift three types of digital cameras from three different sites within the camp. Better quality of digital images is noticeable compared with older film photographs.



Digital photographs, June 2006

| | |
| --- | --- |
| | Closeup view of Lake Jayhawk with Inspiration Point at bottom center of scene. |
| | Camp headquarters (lower right) and dining hall (upper left), just as scouts are coming out after lunch. |
| | Vertical shot of the dining hall during lunch. Note packs arranged beside the entrance path. |
| | Project COPE Challenge area located east of Lake Jayhawk. Several towers and bridges are used for advanced teamwork training by older scouts. |
| | Portion of the West Ridge camping area. Oak Grove campsite to left; Red Cedar campsite upper right; west shower house to lower right. Notice that each campsite is circular, but only one-third is used in a given year on a rotation scheme to preserve grass cover. |
| | Vertical shot of the Walnut Hill campsite with Topeka Troop 46 in residence. Circular outline of the campsite is evident clearly in this view. |
Film photographs, 1998 & 2001

| | |
| --- | --- |
| | Eastward view toward Lake Jayhawk in the center distance. The dining hall is visible to far left, and the east shower house is just right of the lake. Photo date June 2001. |
| | View south along the West Ridge camping area. Kite flyers are standing next to the west shower building (right of center), and Bell Lodge is visible in the upper left corner. Photo date June 2001. |
| | West Ridge campgrounds--Oak Grove at top and Red Cedar in center. The latter is developed with paved walks for handicapped access. The west shower building is in the upper left corner of view. Photo date June 1998. |
Quivira Scout Ranch
Boy Scout summer camp operated by the Quivira Council of south-central Kansas. The ranch is located in the Chautauqua Hills, near Sedan, KS. The sandstone terrain is covered by oak forest, in which the camp facilities are located. These views were taken in mid-afternoon with Ektachrome 100 film.
High-oblique view toward north. The Troop Services Building (TSB) is visible along with the dining tent (white top to left) and the camp water tower. This area is the center of camp activity. Photo date June 1997.
Main camping area. The dining tent (white) is visible to far right. The forested foregound is the area of tent campsites--a shower house, some tents, and a trail are visible through the trees in a few spots. Photo date June 1997.
High-oblique view toward west. A portion of Murray Gill Lake is visible in the left distance. This lake hosts all manner of aquatic sports and skills--swimming, life saving, boating, fishing, and water skiing. Photo date June 1997.


Return to KAP gallery.
Text and images © by the authors.
Last update June 2006.