Southwest State University
Southwest State University is located in Marshall, Minnesota. This relatively young university was established in the 1960s as a regional branch of the Minnesota university system. All buildings are constructed in the same architectural style, which includes brick facing of reddish-brown color. Photos taken with assistance of M. Driessen; image date 7/98; &copy J.S. Aber.

View toward northeast over main portion of campus. The long building through scene center is the athletic complex.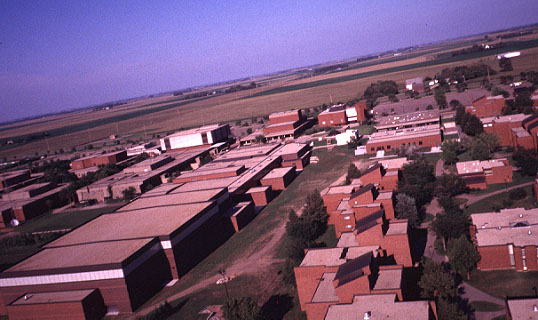 View toward southeast over residence halls. A portion of Marshall is visible in the background.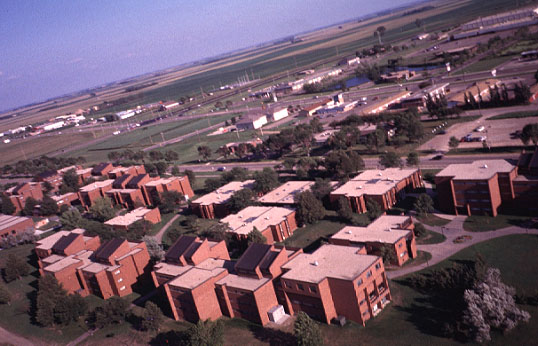 Return to KAP gallery