Mt. Capulin National Monument, New Mexico
The park headquarters and visitors center are visible in the left foreground, and Mt. Capulin appears on the horizon to right. Mt. Capulin in a "scoria cone" type of volcano built of tephra (volcanic ash and bombs) erupted from a central vent. This was the youngest eruption in the Raton volcanic field of northeastern New Mexico. Most recent dating, based on argon-argon and cosmogenic isotopes, indicates that Mt. Capulin was formed about 60,000 years ago. Photo date 3/98; &copy J.S. Aber.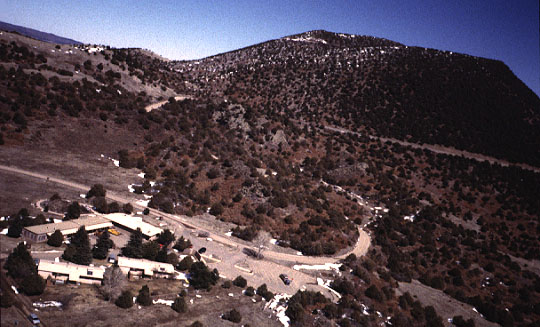 View of the east side of Mt. Capulin shows the road which circles the conical peak. Another volcano is visible in the right distance, and some late-winter patches of snow are present in the foreground. Photo date 3/98; &copy J.S. Aber.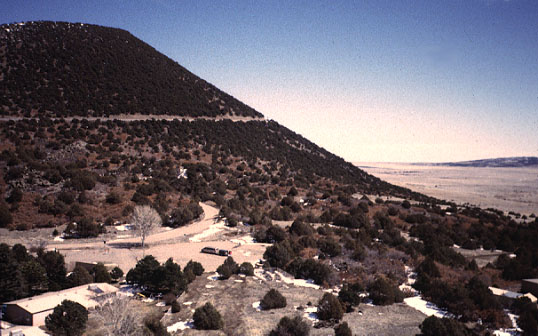 For more information--see Capulin Nat. Monument.


Return to KAP gallery