Great Plains Agricultural Scenes
These views show farms and agricultural fields near Garretson, South Dakota in July, 1998. Corn, hay, and other crops are arranged in square and rectangular fields that reflect the survey grid pattern of land ownership. County roads also follow this survey grid, north-south and east-west. All images &copy J.S. Aber.

View toward northwest.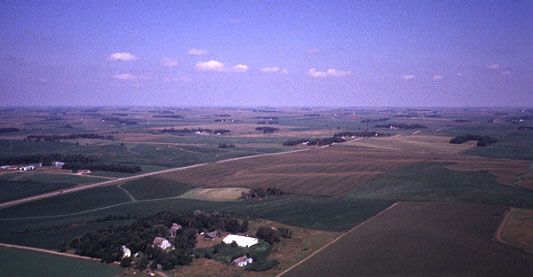 View toward west.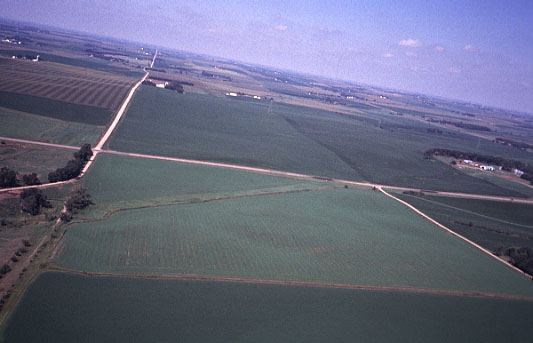 Return to KAP gallery