The rock layers of groups are further subdivided in geologic time as shown by this detailed geologic map of Chase county (see Figure 3 - right click on the image and see the larger version geologic map of the county that is detailed and up-to-date; chooose to open in a new window or tab).

For the rocks in Chase county, these rock layers are subdivided into formations and members, which are described at a Kanasas Geologic Survey publication, Stratigraphic Succession in Kansas, edited by Doris Zeller (1968), now online at www.kgs.ku.edu/Publications/Bulletins/189/08_perm.html. Limestones are rich with marine fossils and the rocks layered in sequence during the Permian show Chase county was covered by a shallow sea that experienced changes in sea level, which created a transgression and regression of the sea many times. Kansas is geologically famous for these past repeating environments of deposition, referred to as cyclothems, which were defined by a famous Kansas geologist, R.C. Moore (1964).

A cyclothem is defined by a triad of three sedimentary rocks, limestone-shale-limestone. This repeating pattern of rock represents the sea transgressing and regressing over the surface of Earth, which is a result of worldwide change in sea level. The Council Grove Group has over 300 feet of limestones and bright green, red, and gray shales. Some of the rocks in this group include the Cottonwood Limestone, Florena Shale, and Morrill Limestone members of the Beattie Formation, which lies above the Eskridge Shale. The Chase County Group is comprised of another 300 feet of limestones and bright green, red, and gray shales. Some of the limestone members of this group include the Florence Limestone, Oketa Shale, and Fort Riley Limestone members of the Barneston Formation, which lies above the Blue Springs Shale. Eskridge Shale and Beattie Formations taken together make up a minor cyclothem, which can be up to 40 feet thick. The Barneston Formation and Blue Springs Shale make up a major cyclothem, which is up to 100 feet thick.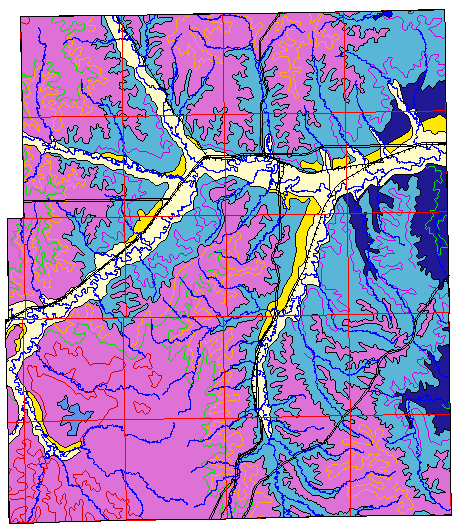 Figure 3. Geologic map of Chase County, Kansas.
Image taken from Kansas Geological Survey
from an earlier website not available today.
To see up-to-date state geology map visit
www.kgs.ku.edu/General/Geology/County/abc/chase.html
In the county geologic map it is easy to see the tributary and main streams flowing through the county tributaries of the Cottonwood River are responsible for much of the erosion of the land surface to expose bedrock. On the map shown above, rivers are represented by the bright blue meandering lines and the white area surrounding the waterway represents river bottom alluvium or the current flood plain. The yellow color represents terrace deposits, which were former flood plains and show a general pattern of river migration to the south and southeast in this county. And so on...you modify what information fits the theme of your report!