Liberty Memorial, Kansas City, Missouri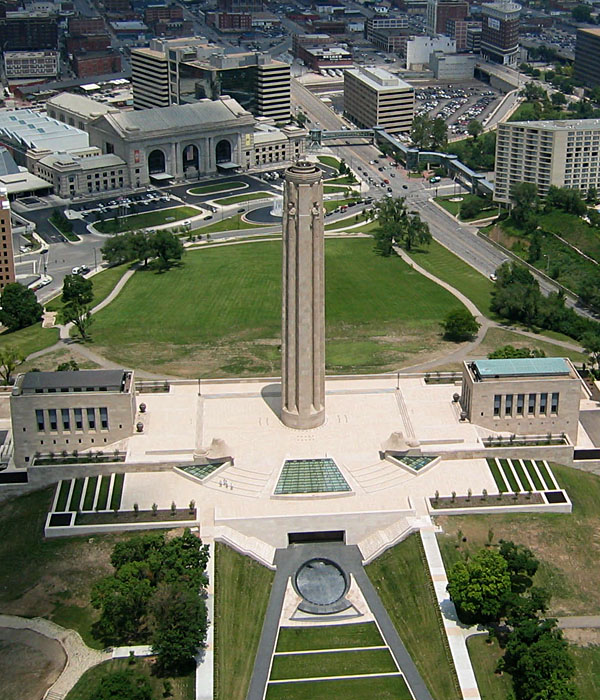 Aerial photograph showing the Liberty Memorial complex in the foreground with downtown Kansas City visible in the background. The Liberty Memorial was built in the 1920s to celebrate the peace that followed World War I. The Liberty Memorial tower is 217 feet (66 m) tall and is one of the best known landmarks in Kansas City, Missouri. Aerial photo date 6/03; © J.S. Aber.
For more aerial and ground views of the Liberty
Memorial, go to postscript update (2003).
Return to K.C. Liberty Memorial homepage.
© Sj.S. Aber (1988, 2012); all rights reserved.